Acupuncture for Stroke Recovery and Parkinson Disease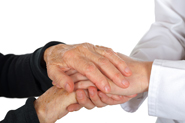 I am very fond of treating patients who suffer with neurological disorders, particularly those who recover from Stroke and patients suffering with Parkinson disease.
Parkinson Disease
This syndrome characterised by impairment of movement, rigidity and tremor as result from damage to part of the brain (basal ganglia).
Usually onset of this disease occurs between age 50 and 60.
Acupuncture together with herbal medicine and Western medication can control and minimise many of the symptoms of Parkinson Disease:
Tremor of limbs; walking and balance; difficulty writing; speech difficulties; anxiety; depression; sleep problems; slowness; pain and rigidity; facial immobility; incontinence.
Clinical trials show that Acupuncture may maintain dopamine levels.
Acupuncture is deeply relaxing and reduces the level of stress.
Stroke
Stroke corresponds to four possible conditions:
Cerebral haemorrhage
Cerebral thrombosis
Cerebral embolism
Spasm of cerebral vessel
It is essential to start Acupuncture as soon as Stroke has occurred.
Opening Hours
Healthy Roots in Aylesbury, Buckinghamshire
Monday 10am - 8pm
Tuesday 10am - 8pm
Wednesday 10am - 8pm
Thursday 10am - 8pm
Friday 10am - 5pm
Saturday CLOSED
Sunday 8am – 4pm